Folded Crossover pouch
With a focus on unparalleled freedom and comfort, Devon + Lang Boxer Briefs combine advanced fabrics with an intuitive hammock-like crossover pouch design that cradles and separates your most valuable assets - all day long.
BUY NOW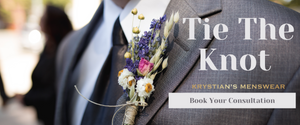 Book a free consultation with us!
Whether it's for a wedding, special events or simply getting fitted, you can book a consultation with us to find the perfect look.
Book Now